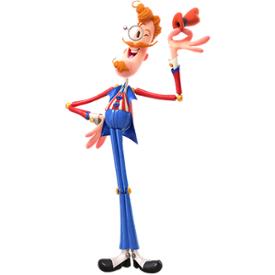 Mr. Toffee is one of the Candy Friends who will offer help to you as you play your way through levels. 
He's been the beloved mayor of Candy Town for as long as anyone can remember.
His unmatched passion for Candy matching means he has little tolerance for chaos and inefficiency.